Welcome to the SGI May Newsletter, where we will be filling you in on all the latest news, straight from your crew and guilds!

IFTA Winners
Congratulations to the following crew who won awards at this years IFTA's, and of course congratulations to all the nominees too!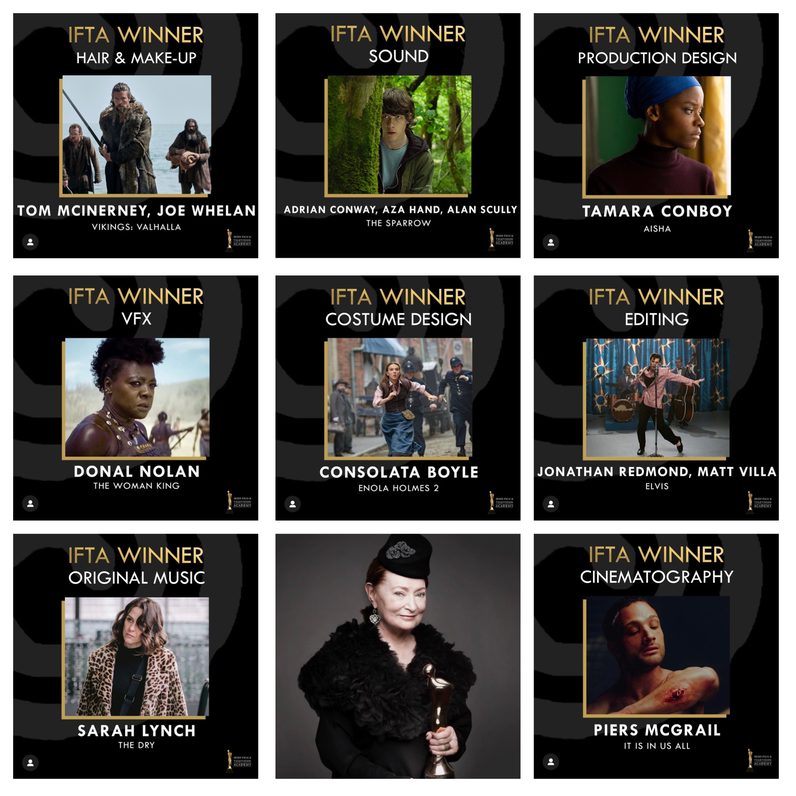 SGI Research – Have Your Say
SGI will be sending out a survey in June as part of our ongoing research on crew working hours. The last research (which can be found HERE) focused on Working Hours in Ireland, this follow on research explores different working models which could be implemented to support crew wellbeing. Keep an eye on your inbox and please have your say in this survey. There will also be a focus group held for those crew who wish to discuss this in further detail.
West Cork Film Studio
We were delighted to hear that a brand new studio has opened up in Cork – West Cork Film Studio! We're sure many of you will get the chance to work there soon.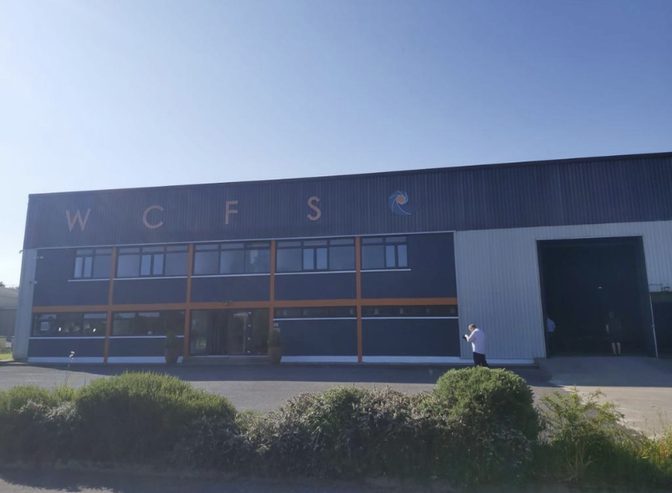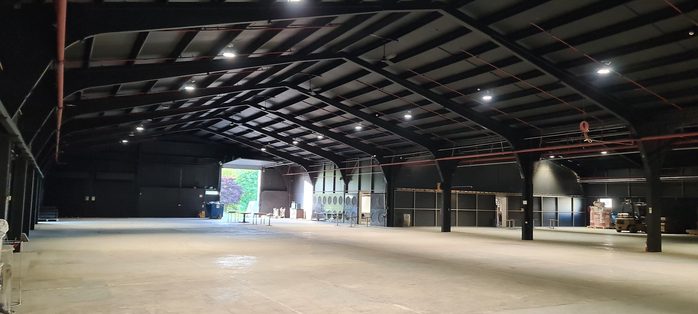 Oireachtas Report on Section 481
SGI attended the Oireachtas for the launch of the Report on Section 481, this follows on from October's meeting where SGI represented crew in these discussions.
The summary is below:
SGI Engage with Financial Institutions to Discuss the Unconventional Working Model of the Screen Sector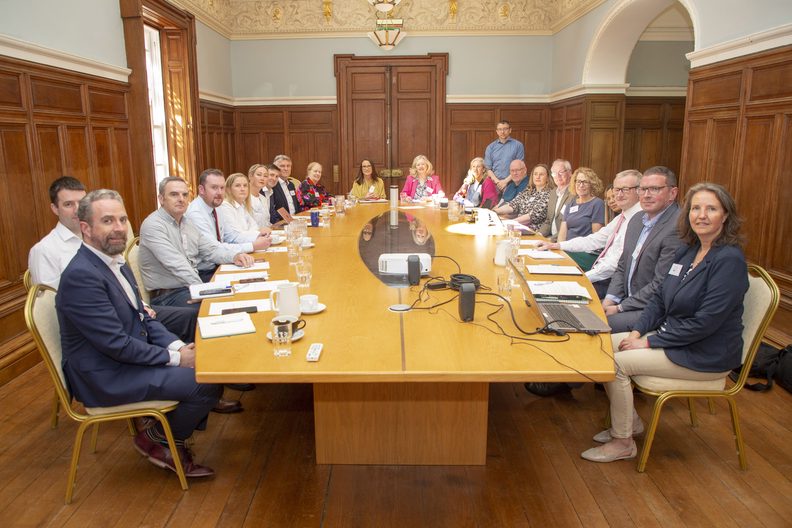 Wicklow Local Enterprise Office Hosted a Roundtable discussion which SGI were delighted to participate in. The aim was to start a conversation with financial institutions and gain advice as to how those working in the sector can better represent themselves and demonstrate their ability to pay/repay loans and/or track savings. The meeting allowed for interesting dialogue between representatives from the screen sector and financial institutions, such as the pillar banks and local credit unions.
We'll keep you posted but it's great to see some recognition of this for our hard working crew!
Crew Members – In Focus
We know you love our Crew Members In Focus over on our Instagram page, here's who we had for the month of May.
Tara O' Reilly – Art Director / Production Designer.

Read her full interview HERE

Eddie Drew – Animal Wrangler / Coordinator

Read his full interview HERE
Galway Film Fleadh
11th – 16th July
Keep your eyes out for SGI at the Galway Film Fleadh this year, more details will follow on the exciting crew events we'll have there.
The Galway Film Fleadh is looking for Volunteers! If you're over 18 and want to see how a film festival works then apply by 2nd July. Further information

This year's Pitching Competition at the Galway Film Fleadh, sponsored by Wild Atlantic Pictures, is open for entries until 6th June.

Read more HERE
Skills News
The Director's Village is a 5 day on-site European residence training program taking place in the Netherlands from September 13th – 17th. The participation fee is covered by NFAFT & Ardán, so this is a great opportunity for emerging writer/directors who are developing a new fiction project!
Book yourself in for some training…
Have your say on what courses should be put on:
Shadowing Opportunities
We encourage crew members to complete these free, self-led online courses:
If you have any training requests please get in touch with your training rep or email our Skills Development Liaison, Dave, HERE
Irish Releases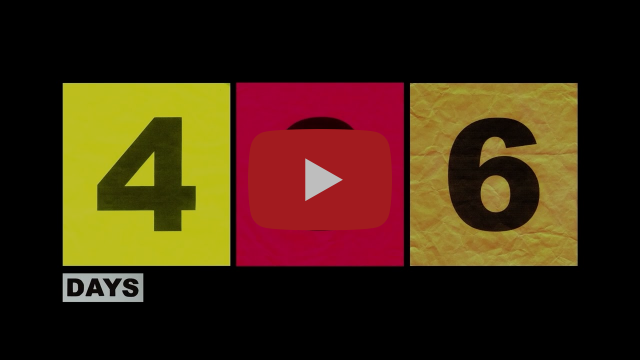 406 DAYS – THE DEBENHAMS PICKET LINE
In Irish Cinemas now, this documentary tells the story of the 1,000 Irish Debenhams workers who took to the Picket Line for a record 406 days.
Say Hello to SGI
We know how busy you are out there, so if you want us to drop down to your production for a chat, simply reply to this email.
And if you see us on set, say hello!
You can also check out our website HERE for useful resources like the competency framework, research and the SGI strategy.
Crew Resources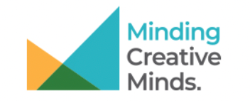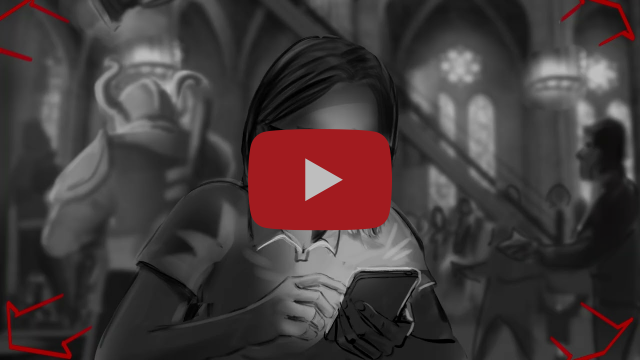 Minding Creative Minds has launched a 12 session counselling model to the entire Irish Creative & Arts Sectors.
Minding Creative Minds also offers support on many day-to-day issues; including legal, finance, career and much more. All services are confidential and free to the user; no enquiry is too small.
Find more information HERE or text "Hi" to 087 369 0010 (standard rate applies)