Welcome to the SGI January Newsletter, where we will be filling you in on all the latest news, straight from your crew and guilds!
The Irish Taking Over the Oscars
And the Nominees are…
We're so proud of all the hardworking crew and cast that were involved in this year's Oscars Nominated Films.
Irish Productions have been nominated in the following categories:
The Banshees of Inisherin
· Best Movie
· Director (Martin McDonagh)
· Leading Actor (Colin Farrell)
· Supporting Actor (Brendan Gleeson)
· Supporting Actor (Barry Keoghan)
· Supporting Actress (Kerry Condon)
· Editor (Mikkel E G Nielsen)
· Original Score (Carter Burwell)
· Original Screenplay (Martin McDonagh)
An Cailín Ciúin – Best International Feature Film
An Irish Goodbye – Best Live Action Short
Our fellow Irish have also been nominated for their work on international films in the following categories:
Paul Mescal – Best Actor in a leading role – Aftersun
Richard Baneham– Best Visual Effects – Avatar: The Way of the Water
Jonathan Redmond – Best Editing (alongside Matt Villa) – Elvis
Greystones Media Campus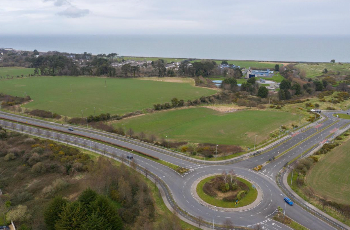 Exploratory works have begun at the site of Greystones Media Campus in Killincarrig, Greystones. We're keeping our eyes peeled on this one!
You can read the full story on The Independent HERE
Sustainability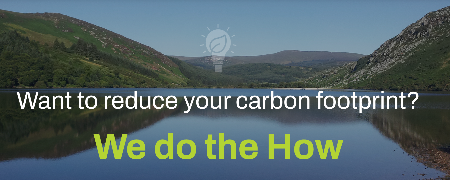 Screen Ireland has just launched a sustainability initiative. Managed by Climate Innovation, you can find out more HERE.
Employability Network Event
The NTA's East, in collaboration with SGI, are running a networking event on Saturday 25th February.
We encourage attendance from new entrants as well as more experienced crew. We know how hard it can be to crew up over busy periods, so here's your chance to meet some potential new members of your team and to contribute to the development of our industry.
Apply HERE by 15th February. Places limited to 100 participants.
Skills News
Book yourself in for some training…
We encourage crew members to complete these free, self-led online courses:
If you have any training requests please get in touch with your training rep or email Jess, our Skills Development Liaison, HERE
Dublin International Film Festival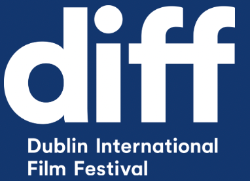 The Dublin International Film Festival is taking place from 23rd February – 4th March
See the full program HERE
For those of you who have been dying to catch GOD'S CREATURES, it will be opening the festival. Check out the trailer below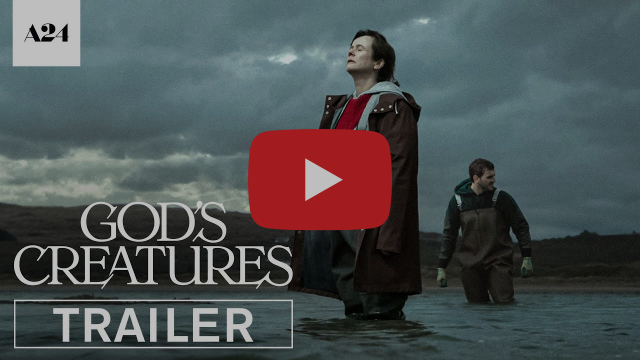 Tommy Dunne on Being an Armourer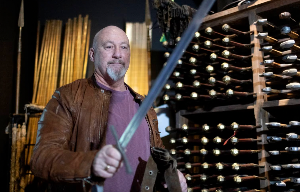 We love reading about crew members, and were delighted to spot Tommy Dunne talking about his career and the industry in The Irish Times. See the full article HERE
Say Hello to SGI
We know how busy you are out there, so if you want us to drop down to your production for a chat, simply reply to this email.
And if you see us on set, say hello!
You can also check out our website HERE for useful resources like the competency framework, research and the SGI strategy.
Crew Resources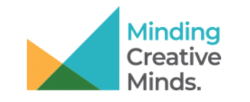 Minding Creative Minds has launched a 12 session counselling model to the entire Irish Creative & Arts Sectors.
Founder Dave Reid says; "A twelve-session counselling model means we can now accommodate even more people who require a medium-term intervention or counselling and care over a longer period…with a dedicated trauma counselling specialist for anyone who has suffered serious trauma or sexual abuse."
Minding Creative Minds importantly also offers advice support on many day-to-day issues; including legal, finance, career and much more. All services are confidential and free to the user; no enquiry is too small.
Find more information HERE or text "Hi" to 087 369 0010 (standard rate applies)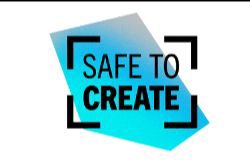 Safe to Create is another great resource for crew, promoting dignity at work for the Arts and Creative Sectors. Read all about their Code of Behaviour HERE, or undertake some online training HERE.
They will be running Code on the Road workshops across the country in February. Sign up for these workshops which will take place in Waterford, Dublin, Kilkenny and Limerick. Further information HERE